About Doggy Day Care
Doggy Daycare at the Willows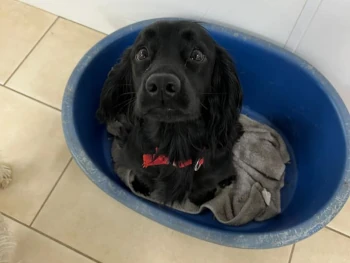 Doggy Daycare at The Willows is a family run business, and we've been working with dogs for well over a decade. Before the pandemic, we ran dog boarding kennels. As our business changed, we spotted a need in the market and decided to open our doggy day care centre. Many families got dogs during lockdown, but then needed to go back to work. Many dogs were not properly socialised, and this is one of our main aims with our day care services.
We know that your fur babies are one of the family and we always look after them as if they're our own. Led by Lisette Sampey and managed by her mum, Sue Sampey, our team have a genuine passion for dogs. Lisette also previously supported her mum with the running of the boarding kennels. Many of our customers send their dogs to us just for socialising and because they love coming to play!
Five-star Licensed Premises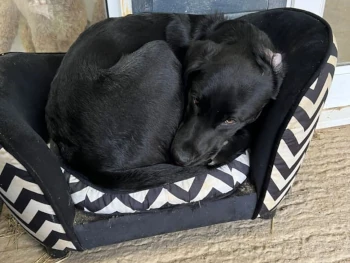 As our doggy day care centre is a five-star licensed premises, your pooches will enjoy the highest level of care with top class facilities and a higher level of supervision. We have one member of staff to every eight dogs. We know our customers and their fur babies by name.
You and your dog will enjoy a really personalised service. Our staff receive a high level of ongoing training, so they can look after your dogs in the best possible way. This ensures that play is safe, enjoyable and fun. We cater for all of your day care and grooming requirements.
Based in Elmesthorpe next to Burbage Common, we are easily accessible from Hinckley and all of the surrounding villages. Our lane gives you road access from both directions.
Contact us to arrange a visit. We would love to meet your dog and show you around our five-star facilities.

Doggy Daycare at the Willows
What Our Clients Think

"Cant recommend enough, like how the dogs are assessed and put in suitable groups. Love seeing the photos. The staff are friendly and look after the dogs so well. Been great for my cockapoo big puppy who was a bit nervous around other dogs, his confidence has grown really quickly going to the Willows."
Lucy Welton
⭐⭐⭐⭐⭐
"My furbaby Loki absolutely adores his time at the Willows. I can tell how much he loves it by how much his whole bottom wags whenever we arrive! All the employees are great and super friendly and clearly love their jobs. Would recommend 100%"
Sara Woodcock
⭐⭐⭐⭐⭐
"Wow wow wow this place is a must for any dog owner, our dog Honey is so excited when she sees the girls at the gate and cant wait to get in, very friendly staff and nothing seems to much trouble for them, love the pictures and videos everyday xx"
Lee Colven
⭐⭐⭐⭐⭐
"Bonnies first week has been amazing! She loves doggy day care. The staff are super amazing , very caring and put the needs of Bonnie first. Love looking at the photos of her having fun with new friends. 5 star business and I highly recommend it."
Jemma Andrews
⭐⭐⭐⭐⭐
"I would highly recommend The Willows to all dog owners. I am extremely satisfied with how accommodating they have been for the daycare of my anxious dog. She has settled so well since starting in September and it has been very reassuring as an owner to be able to leave her in their care. It is great to see the photos after each session along with the feedback given about her day on collection. Thank you to you all 😊"
Averil Clark
⭐⭐⭐⭐⭐